A look at "Chelsea still interested in signing Moises Caicedo, but Brighton has set a price tag of more than £100 million."
According to reports, the Seagulls view Declan Rice's move from West Ham to Arsenal for £105 million as the standard for this summer's transfer market. Caicedo, the club's best player, has been linked with a move elsewhere.
Alexis Mac Allister, who won the World Cup, has already been transferred away from Brighton for the relatively low cost of £35 million.
And they do not want to be taken advantage of in a deal for Caicedo; the Daily Telegraph reports that they are demanding "more than £100 million" for the 21-year-old player. Moreover, they do not want to be shortchanged.
During the January transfer window, Brighton turned down two bids from Arsenal for Caicedo, the second of which was valued approximately £70 million.
After that, Caicedo agreed to a new deal that extends his current deal through 2027 and includes a one-year extension option.
More Stories…
Is this the true reason why Arne Slot turned down the Tottenham position to remain with Feyenoord?
When Spurs were looking for their next manager a few months ago, the Dutch manager was one of their top targets.
When it seemed as though a deal had been reached and the Eredivisie champion was about to be hired by Tottenham, he quickly signed a new, lucrative contract to remain with Feyenoord.
The mystery of why Slot decided to stay at the Dutch club persisted for a while after Spurs moved on and hired Ange Postecoglou.
Maybe this explains it.
At Slot's request, images of a new padel court at Feyenoord's practice facility have surfaced.
According to reports in the Dutch media, Slot pushed club CEO Dennis te Kloese to construct one because he wanted a space for himself and his players to unwind after practice. Slot is a huge fan of the game, as are Jurgen Klopp and Simon Jordan.
According to reports, the boss promised the manager that he would construct one if Feyenoord won the Dutch championship, which they promptly accomplished last year. It appears that the new padel court opened today…
Paris Saint-Germain president Nasser Al Khelaifi spoke on Kylian Mbappe's future yesterday.
Mbappe has already stated that he plans to leave PSG next summer on a free transfer. Al Khelaifi, though, argued that losing the finest player in the world for nothing would be "impossible" and welcomed bids for the World Cup champion.
"Kylian Mbappe has to decide next week or in two weeks – no more than this," the PSG manager said to Le Parisien.
"The door is open if he chooses not to sign a new deal. "No player, not even me, is bigger than the club. It's really obvious.
He cannot leave for free, and we want him to stay. He had spoken about it in an interview and there had been a verbal agreement.
"And when I found out that he had opted to depart for free, I was genuinely astonished. Mbappe is a terrific young guy and a true gentleman, therefore it's terrible that he would undermine the biggest club in France by leaving for free.
I was astonished and disappointed to hear the news. "By football standards, you never let your best player go for nothing. Simply said, it doesn't occur.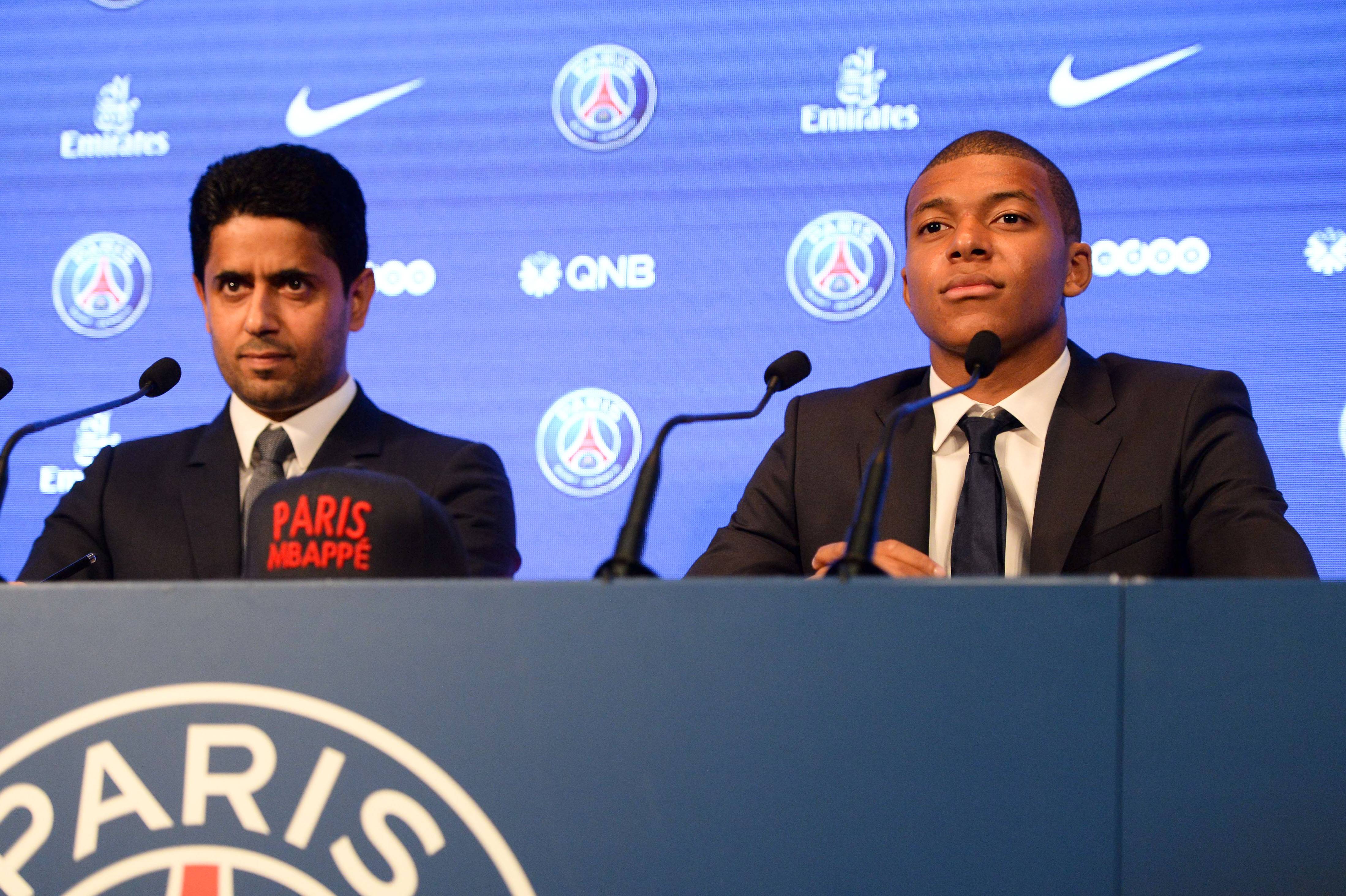 See Also | WILLIAM SALIBA HAS REPORTEDLY INKED HIS NEW CONTRACT WITH ARSENAL