Check Out "West Ham fans cannot attend the first Europa League away game next season" UEFA has decided to take disciplinary action against the Hammers because fans from their team threw objects from the stands towards Cristiano Biraghi, the captain of Fiorentina, during the final of the Europa Conference.
After Biraghi was struck on the head by a piece, play had to be halted because he was a bloody mess. The injury was caused by the blow.
The following is an excerpt from a statement issued by UEFA: "The control and disciplinary body decided to ban West Ham United FC from selling tickets to away supporters for its next two matches in the UEFA competition."
"The second of which is suspended for a probationary period of two years as of the date this decision was made, for throwing objects," the sentence reads.
West Ham has also been struck with a fine of £43,000 for the incident, and they have been penalized an additional £8,000 for their pitch invasion after their 2-1 triumph.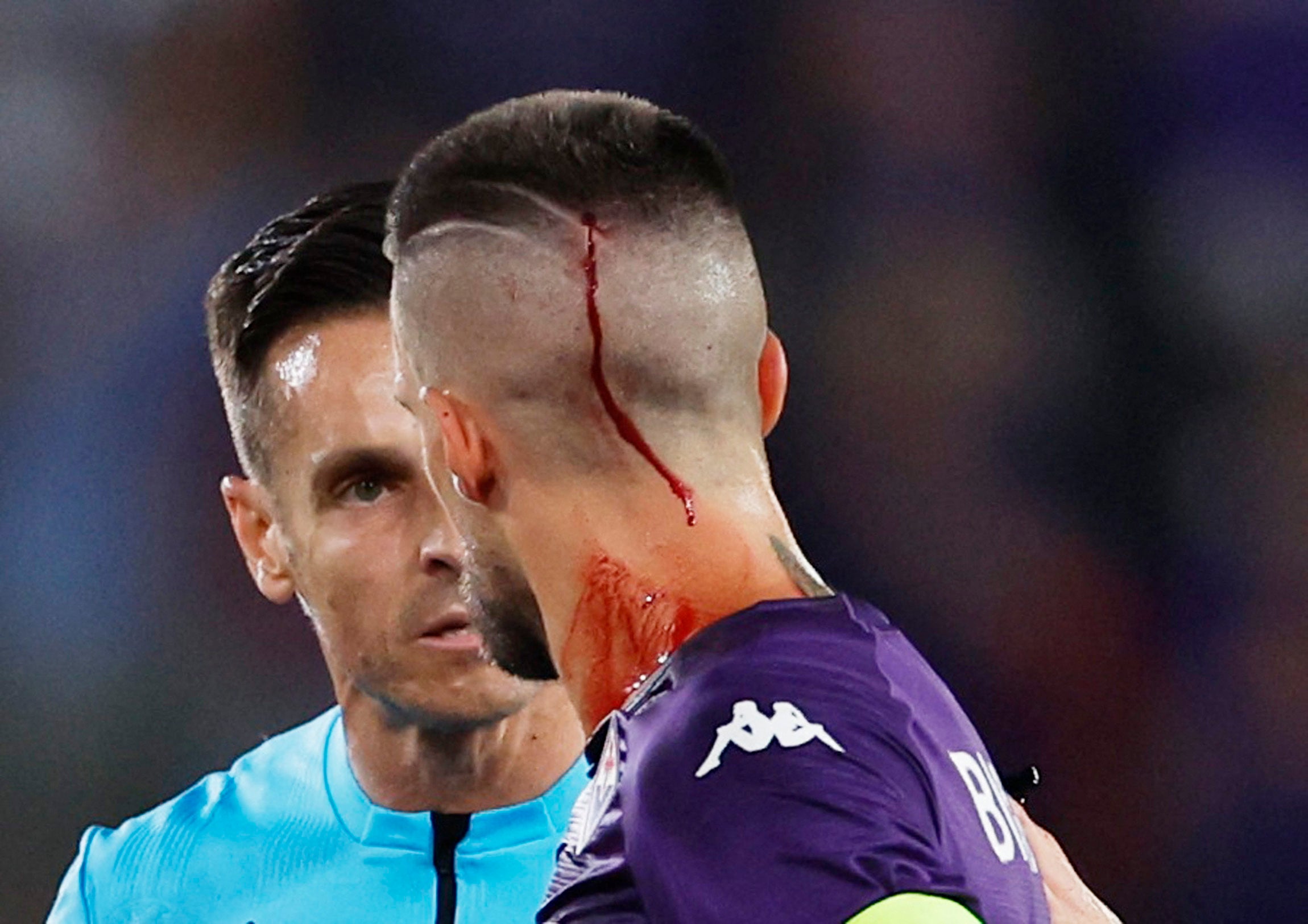 More Story…
Kai Havertz declared Jorginho swapping Chelsea for Arsenal was 'not right' in January, but now he's set to join him at Emirates Stadium.
Isn't it crazy how much football has changed throughout the years?
The German forward and the Gunners have reached an agreement on his personal terms, and the two clubs have settled on a transfer fee of £65 million; the transaction is anticipated to be finalized in the coming days.
However, he stated the following to The Guardian in March regarding the surge of new acquisitions made by Chelsea and Jorginho's transfer to Arsenal: "You have the big picture where you think, 'What is happening?'" You should have the thought, you should have the thought that "This is not right."
"And last, there's the club. You don't really notice much of a difference in ownership if you're a player, but we do have a new team, new management, and new employees.
"A totally different dressing room with a wide variety of characters. You will need to adjust and cultivate relationships. I spent two and a half years playing with Jorginho, during which time he evolved with me, I cherished my time spent with him, and then…
"He gives me a call one evening and tells me, 'I'm gone.'" I was thinking, "What the heck? What are the odds of that happening?
This demonstrates how rapidly things may shift. It's a characteristic of humans. You simply have to learn to live with it because football is football.
See Also |RUSSELL MARTIN WILL LEAD SOUTHAMPTON FOR THREE YEARS TILL 2026