Check Out "Liverpool midfielder Thiago Alcantara is the latest Premier League talent linked with a move to Saudi Arabia." According to The Athletic, the Spanish midfielder has previously turned down a 'lucrative offer' to join the huge migration of football players to the Middle East. The migration of football players to the Middle East has been increasingly popular in recent years.
Thiago has entered the final year of his contract with Liverpool, and it is reported that he ranks highly on the list of elite targets being pursued by the Saudi Pro League. Attempts to contact the player directly, rather than the player's club, have been made.
The 32-year-old is rumored to have plans to continue playing at Anfield through the 2023–2024 season; however, it is unknown what will happen to him once his contract with the Reds expires.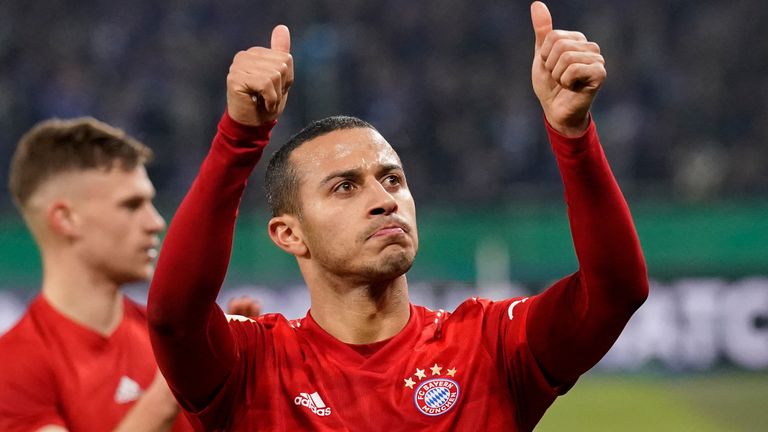 Other Stories…
After Leeds was demoted from the Premier League, Brenden Aaronson, a midfielder, agreed to leave the team.
According to the rumor, the United States international will be joining the German side Union Berlin this summer.
The star player, who is only 22 years old, will first join the Bundesliga club on loan, with the option of making the move permanent in the summer of 2019.
Aaronson just moved to Austrian club Red Bull Salzburg last summer before signing with Leeds for almost £25 million. Despite making 40 appearances for the Yorkshire club, he only managed one goal and three assists during his time there.
Ben Brereton Diaz has been signed by Villarreal on a free transfer.
The Chilean international, who was born in England, has made the decision to pursue a career in Spain and will be making his first trip outside of the UK to join the LaLiga team.
After spending the previous five seasons at Ewood Park, he was released from his contract with Blackburn Rovers, allowing him to pursue this new opportunity.
The 24-year-old scored 47 goals and supplied 16 assists in 177 appearances while playing for Rovers. Since becoming a Chile international, he has seven goals in 20 appearances. In total, he has made 177 career appearances.
After completing the transfer to Villarreal, he will now have more opportunities to improve his Spanish.