One of this morning's top talking points is Bernardo Silva's links with a move to Saudi Arabia.
After helping Man City win a treble this season, the 28-year-old player is currently at the pinnacle of his career, and a lot of supporters are wondering why he would want to make the move to Saudi Arabia when he still has so much more to give at the very highest level of the sport.
The hosts of talkSPORT Breakfast, Alan Brazil and Ally McCoist, discussed the reasons why players might want to leave Pep Guardiola's side, given that Ilkay Gundogan is also expected to depart City this summer and has already agreed to move to Barcelona.
The EFL fixtures are out!
A blockbuster match between recently promoted Sheffield Wednesday and recently demoted Southampton will serve as the first game of the 2023–24 English Football League season in the Championship.
Leicester, one of the other teams that were demoted from the Premier League in the previous season, will play host to Coventry, and Leeds will play host to Cardiff at Elland Road.
Ipswich will go to Sunderland for another massive matchup in the Championship. Ipswich earned immediate promotion from League One after scoring 101 goals in the previous season.
In other news from around the EFL, Charlton will open their season in League One against local rivals Leyton Orient, which promises to be a challenging matchup for both teams.
Derby will play host to Wigan on the first weekend of League One action. Wigan start the season with a minus eight point deficit due to the financial crisis that they have found themselves in.
Wrexham will make their debut in League Two against MK Dons in their first game since returning to the Football League following a 15-year sabbatical.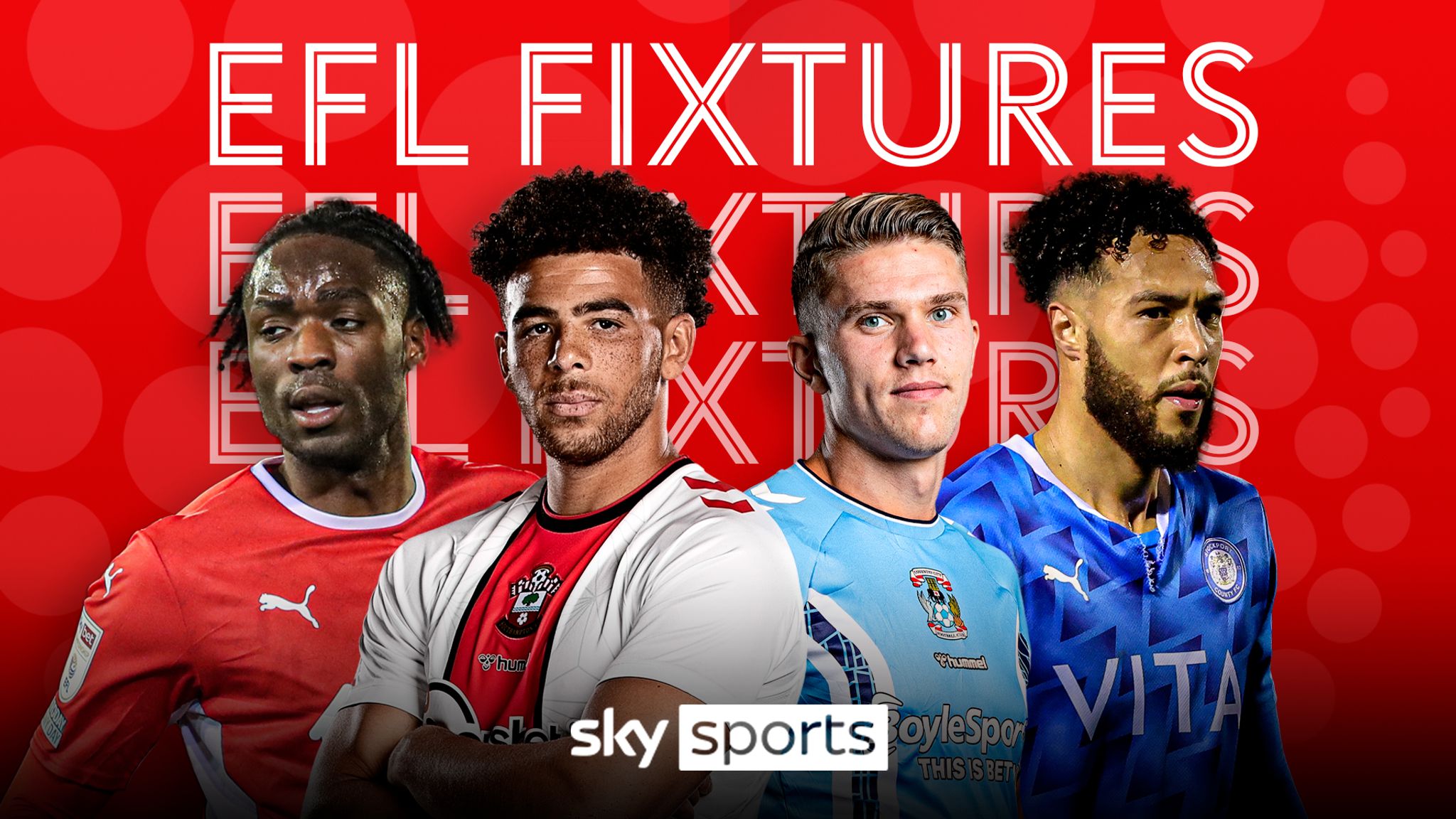 See Also |HARRY KANE IS PUSHED TO DEMAND A MOVE TO MAN UNITED