Check out "Al Ittihad reportedly made a world record offer for Mohamed Salah as they urgently try to get the Liverpool legend."
The Reds rejected the Saudi Pro League winners' offer of up to £150 million for the 31-year-old last week. Al Ittihad has made a record-breaking offer to acquire Liverpool winger Salah 2.
Al Ittihad has made a record-breaking offer to acquire Liverpool winger Salah. Nuno Espirito Santo's team was ready to try again in their attempt to persuade the Merseyside team to sell.
The Sun also claims that a revised offer of £175 million was submitted on Monday night, with the possibility of add-ons raising the total to £215 million.
That would be more than twice what Paris Saint-Germain spent Barcelona in 2017 to get Neymar to Parc des Princes, which was £198 million. To finalize a deal before Thursday's transfer deadline in the Gulf state, Al Ittihad's top executives are now in England.
More Stories…
Jadon Sancho has been instructed to accept responsibility and not place the blame for his limited playing time at Manchester United on manager Erik ten Hag.
The England international responded angrily to Ten Hag's accusations about his form on social media and has yet to justify the £73 million the Red Devils paid to sign him from Borussia Dortmund in 2021.
The Dutch manager said that Sancho's exclusion from the team for the match against Arsenal on Sunday was due to his subpar training results, which Sancho called "absolutely incorrect."
The winger argued in a statement posted online that he had become the "scapegoat" at Old Trafford, but commentator Andy Townsend felt it was inappropriate for him to criticize the boss.
The former Chelsea and Aston Villa great admitted this morning, "Let's be brutally honest, and Jadon will know this, he hasn't done it since he's been at United."
He simply hasn't been able to establish a consistent rhythm in his play where he feels confident, at ease, and like his finest form is ready to emerge. "It just hasn't happened, and he needs to own up to that,"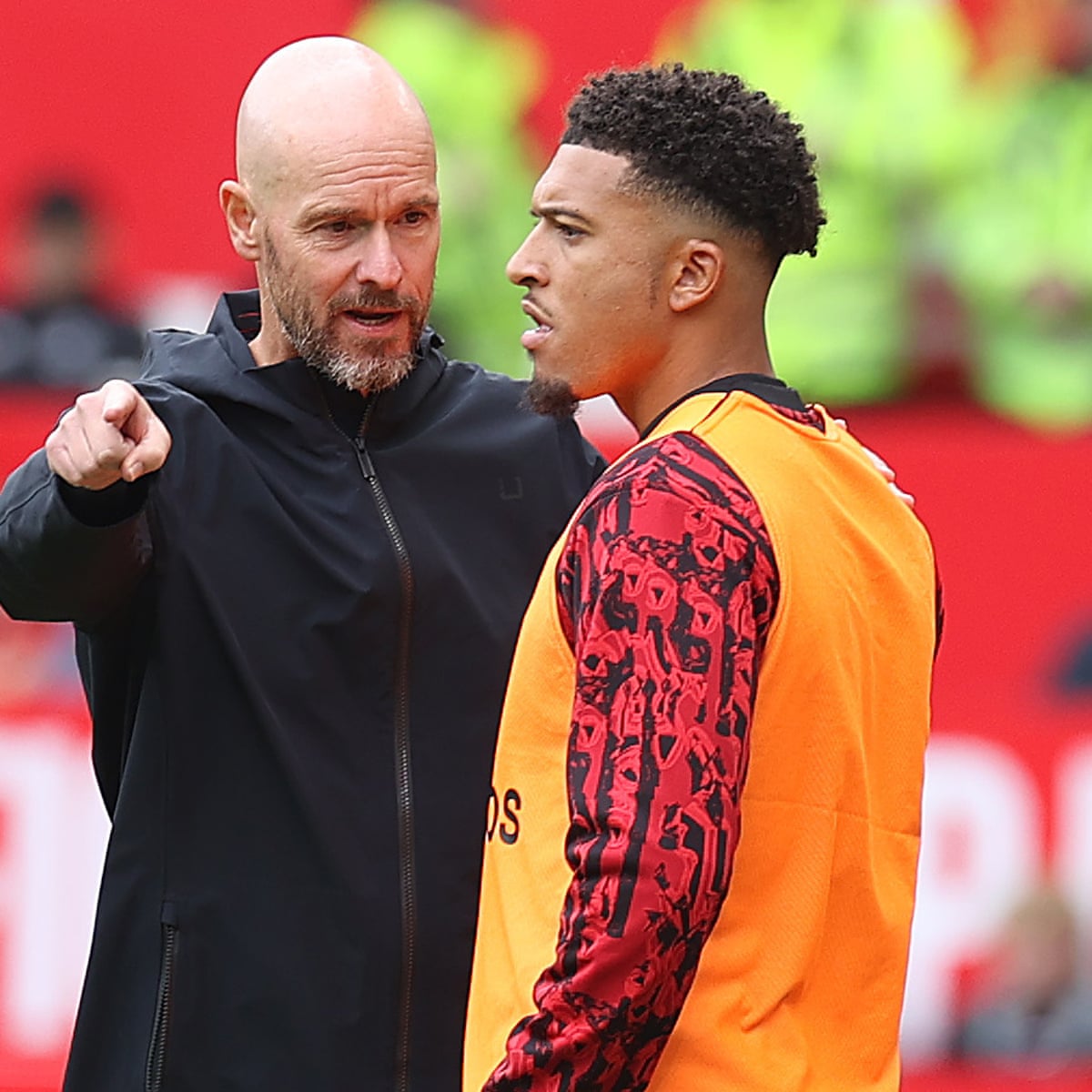 Boss Michael Reiziger has expressed disappointment in Ryan Gravenberch's decision to stay at Liverpool rather than join the Netherlands Under-21 team.
After switching from Bayern Munich on deadline day, the Dutch midfielder wants to concentrate on adjusting to his new team. Regarding the 21-year-old, Reiziger said, "I have told Gravenberch that I don't like his option (to remain at Liverpool)."
"You do this from the bottom of your heart if you can join the national team. And you don't begin to consider yourself.
When questioned about the impact of his choice on Gravenberch's U21 future, Reiziger responded, "We will see. However, I'm looking for athletes that want to play with passion for their nation.
SEE ALSO | AS MASON GREENWOOD PRACTICED WITH GETAFE FOR THE FIRST TIME TODAY, SPANISH SOCCER FANS WELCOMED HIM WITH OPEN ARMS.